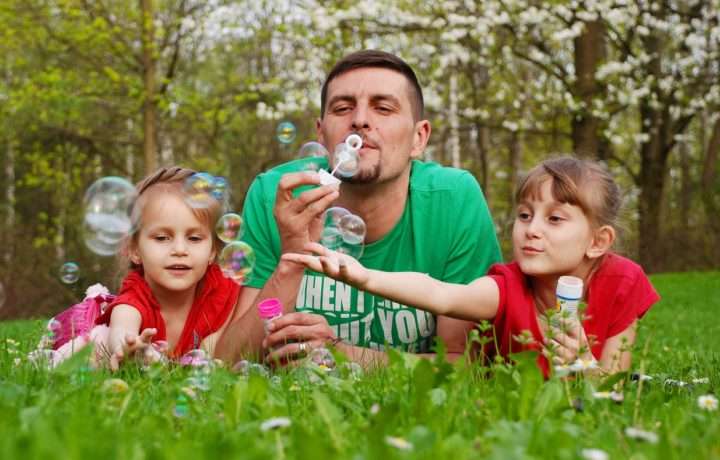 Each summer is beautiful for me because I spend it with my family. I am well aware that people my age spend their summer vacations with friends, partying all the time. But, after an entire year away from my family, I must admit I would always choose to spend a summer vacation with my family rather than friends. After all, my friends are what I get back to when the vacation time ends.
If someone asks me to choose one perfect vacation that is better than all the rest, I'd have to choose my trip to the Lakedale Resort at Three Lakes, Washington. The place was perfect for a modern camper – combining an Airstream trailer rental, canvas tent and log cabins, and surrounded by three marvelous lakes.
But, this is not my favorite summer vacation just because of the location. We have visited so many wonderful places during the summers, I am pretty sure some even looked better. What I do remember is the fun.
This is probably because of the three lakes, but the choices we had for activities were so many, we couldn't possibly do everything before we went back home. I remember how much we fought over what we are going to do. My father wants us to do group activities when we go on summer vacation because ''It wouldn't be a family vacation if we don't stick together''.
So, if you came and watched us on our family vacations in the summer, you would see two very bored parents just sitting next to their children when they are doing some kid activities. You could also see us trout fishing with them because my dad loves fishing.
This year that I am talking about, we fought for a long time about the trout fishing activity. We wanted to do canoeing, so we agreed that they will come with us on his, and we would go fishing with them. As it turned out, we had more fun on the fishing expedition than we had canoeing. For our dad, it was the opposite.
We fell in the water because this was our first time canoeing and we had no idea what we were doing. Both my sister and I were soaking wet because we fell exactly eleven times. Since my dad has done this in the past, they had a blast!
When the time came to go fishing, we were devastated by the idea that we'd have to spend an entire day looking for trout when there were so many things we could do. I honestly preferred just sitting near the fire pit on a picnic table all day, rather than waiting for a trout to catch my father's bait.
However, luck was on my side that day. Fishing turned out to be such a fun activity, I am now convincing my dad to do it every summer. My dad was not so lucky. He spent over five hours just waiting and waiting, got sunburned and therefore had a fever all night. After a couple of hours of no fish caught whatsoever, he kept moving towards me in the hope that he will get lucky, too. But, the fish just seemed to run away from him and catch on my fishing rod instead.
The next day we decided to be a little less active since my father already had a tough night with the fever and the stress. We stayed near the cabin and joined those organized activities like cooking on a campfire and making tie-dyed shirts. We didn't separate for even an hour and had the times of our lives.
This was way before I left home to go study in another city. For a family who cannot stand each other and fights all the time at home, it was a miracle how well we agreed and how fun our summer vacation was. Every summer we spend together is like this now, but now it is not such a strange thing. After over half a year of being separated and not living together, we would be happy if someone put us in one room for an entire month. That year, this was the strangest and most unexpected twist.
I will always remember that summer with my family. I don't think I'll be forgetting about the other places and vacations, too, but this is the summer when I understood that there is nothing more important than family. Whenever a friend jokes about my summer vacationing when I tell them I won't be joining them this year too, I just remember that summer and everything seems right.
I don't think I'll ever envy my friends for spending their vacation partying. I will pity them for being away from their family once again because holidays and vacations are best spent with the people you love most. What I do know at this point is that when I have my own family, I will take them to that same spot and set the same rules as my father. I hope my fishing experience will be terrible as his, and they will fall in love with it.
*If you need any assistance with your paper, you can check the best essay writing services list.